Why Skype?
Nowadays we are witnessing the globalization of the world, and therefore everything is much more accessible to us than before. Today, when with a simple click on the mouse or keyboard, you can travel to distant landscapes that you once could only dream about, when you can learn everything about something that interests you and you were embarrassed to ask anyone, when you can talk to friends and relatives from abroad seeing and hearing them as if they were right next to you, there are numerous opportunities rising as well. One of such opportunities is learning Italian over Skype. If you don't already have it on your computer, tablet or smart phone, by clicking on this link you can install the latest version.
---
What does it take to learn the Italian language over Skype?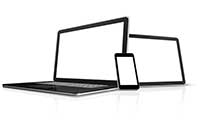 No matter where you are located (in the comfort of your home, in the office, on vacation or trip) the process is very simple, because everything you need for learning the Italian language over Skype is always at your hand. That is, first of all, your will and desire to study, computer, tablet or smart phone and the internet connection.
As your Italian language over Skype teacher I will lead you not only through Italian and all its elements, but I will take you through a variety of interesting texts, exercises and everyday conversation to introduce you to a magical world of Italian culture, customs, cuisine and other interesting facts related to Italy and Italians.
---
The advantages of learning the Italian language over Skype
You want to learn or improve your Italian but do not have the money to travel abroad?
You work in shifts and it is difficult to fit in the schedule offered by schools?
You are free only on weekends when all the schools are closed?
There is no one to help you with the kids?
Learn Italian over Skype!
The biggest advantage of learning the Italian language over Skype is exactly the fact that your Italian language teacher over Skype is available anytime and anywhere where there is internet connection. Therefore, lessons can be organized in any ambience (in the comfort of your home, in the office, on vacation or trip), at any time in your time zone, whenever and wherever you are.You can go anywhere; the Italian will be with you everywhere!
---
What do you need to know when you decide to learn the Italian language over Skype
You can decide to start with lessons whether you are an absolute beginner, whether you want to prepare for taking any of the international exams as well as if you want to improve your current level of knowledge of Italian.
You can always agree on the schedule of your lesson with your teacher.

The schedule does not necessarily has to be fixed, but it can be determined from one lesson to another according to time and obligations.
Lessons take place in a time that suits you.
Internet connection and a device through which you can access the Internet (computer, tablet or smart phone) are required for the lesson.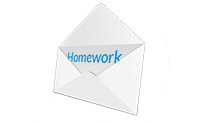 Additional materials, exercises, homework, passing tests, and all other materials in writing will be sent to you via e-mail and in the same way you will return it to your teacher when you complete them. Besides being used to practice and reinforce the knowledge of anything previously done, many authentic materials that you will be in touch with (songs, movies ...) will help you to quickly learn the writing and improve pronunciation.
All materials needed for the lessons are aligned with the level of knowledge and progress of each student.
All materials, controls, homework analysis and other learning materials that you will work on independently are free. After each methodological unit I will assess your knowledge and give you advice on how to improve your weaknesses and how to strengthen the skills that are going well.
Lessons can be arranged individually or with a small group of students (up to 3-4), whose knowledge of Italian language is at approximately the same level.
The duration of an individual lesson is 50 minutes and the duration of group lesson depends on the number of students in the group. If there are two students in the group the lesson lasts 60 minutes and if there are three or four students, then the duration of the lesson is 75 minutes.
As your Italian language over Skype teacher I will always be there to support you in learning. For any questions, concerns, suggestions and tips you can easily contact me anytime and you will get a response as soon as possible.
---
Free trial lesson
If you want to learn Italian via Skype, you can schedule a free trial lesson with your teacher.
A free trial lesson lasts approximately 20 minutes. During that time we will discuss your needs and goals related to learning Italian. I will determine your level of knowledge of the language and make a work and learning plan tailored to your needs.
SPECIAL OFFER
To all of you who want to learn Italian, but believe that English will be more necessary in your daily life as well as in work or studies, I'll be happy to offer the opportunity to improve your English just as you study Italian. So, our lessons will be Italian-English and you will have an exclusive opportunity to learn two languages simultaneously.
These type of lessons are realized with one or two students whose language knowledge is approximately at the same level. The individual lesson lasts 75 minutes and if the lesson is with two students than it lasts for 90 minutes.
For more information go to page PRICES
PRICES
Student opinions about this way of teaching can be found here.